Dear Safe N Sound, I would like to compliment you and your staff. You have provided fantastic support over the years. Your managed firewall allows our corporate office to access important information via VPN at our dealership sites. The added ability to monitor and report network traffic and bandwidth load in real-time has greatly helped me to maintain a smooth running intranet. I'm also able to locate problem PCs on our local networks using tools available on the firewall.
The level of support that I receive from your staff has been great. Support requests, either by phone or email, have been answered quickly and with a high level of technical knowledge.
I look forward to our continued working relationship.
Sincerely, Terry B. Dake
IT Director
Hubler Automotive Group

With the Safe n Sound firewall appliance I don't have to worry about updating antivirus software. We are able to dictate which machines can access the internet and what sites they can or can't visit. I can go about my daily business and be confident my network is completely secure.
Joshua Anderson Pharm. D
Crowders Pharmacy

Net Safe N Sound has provided Hoosier Hills Credit Union with exactly what the name implies–a safe and sound network.  Its Intrusion Prevention System lets us approach threats proactively.  The automatic alerts and detailed reporting warn us of potential threats and provide an excellent audit trail.  With NSNS, we don't worry about threats at night–we sleep–safe n sound.
Mark Morse, CIO, HHCU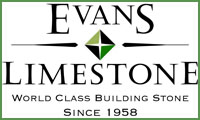 Net Safe N Sound has served Evans Limestone Company for many years with excellent customer support.  Web site restrictions allow employees to stay connected and be more productive.
Steve Evans
President, Evans Limestone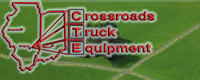 By allowing our sales staff to stay connected to our network, they are more productive than ever. VPN's allow our remote employees to easily access critical data in a secure fashion.  It is as if they are working in the office even while they are on the road.
Net Safe N Sound also manages web content so we can control what our employees access.  By only allowing access to certain websites we have been able to increase productivity even more.  We are very pleased with Net Safe N Sound's prompt responses and resolutions to problems and questions.
Candy Daume
Controller
Crossroads Truck Equipment Inc.